Welcome to The Outpost Wiki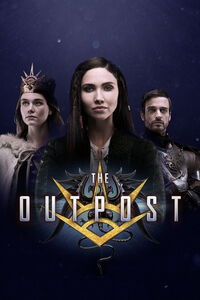 Talon is a survivor. The last of the Blackblood race, she also endured the destruction of her entire village by a gang of brutal missionaries. Years after that life-defining attack, she travels to a lawless fortress along the edge of the civilized world, tracking the individuals who killed her family. As she makes the journey, she discovers that she possesses a mysterious supernatural power that she must now learn to control, not only to save herself but to defend the world against the tyranny of a fanatical religious dictator.
Seasons 1 and 2 of The Outpost are available to stream on Electric NOW. Season 3 will air in fall 2020 on The CW.
Characters
Seasons
Media
Featured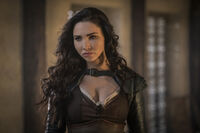 Talon is the sole survivor of an annihilated race known as Blackbloods. When she was a child, her village and family were slaughtered in front of her by a group of mercenaries known as The Bones. She vowed revenge for her mother and brother and has begun her journey to avenge their deaths.
News
About
We are a collaborative database for The CW series, The Outpost. The format allows everyone to create and edit articles so that together, we can build a complete encyclopedia for fans.
Sign up here and start editing today!
Polls
Who's your favorite character?
Social
Discussions
Community content is available under
CC-BY-SA
unless otherwise noted.