Welcome to The Outpost Wiki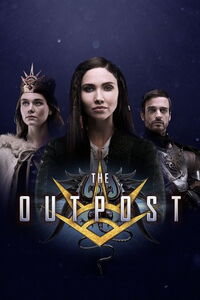 The Outpost is a sci-fi fantasy television series airing on The CW. The ever-evolving series follows the adventures of Talon, the last of the Blackblood race, who endured the destruction of her entire village by a gang of brutal missionaries. Years after that life-defining attack, she travels to a lawless fortress along the edge of the civilized world, tracking the individuals who killed her family. As she makes the journey, she discovers that she possesses a mysterious supernatural power that she must now learn to control, not only to save herself, but to defend the world against the tyranny of a fanatical religious dictator. She soon befriends the fearless Captain Garret Spears, the brilliant scientist and scholar Janzo, and the regal Gwynn Calkussar. Together, they battle forces far larger than themselves, battling for the fate of their Outpost and the realm.
Season 1, 2, and 3 of The Outpost are available to stream for free on ElectricNOW. Season 4 began airing on July 15, 2021.
Characters
Seasons
Episodes
Featured Article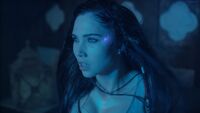 A Kinj is a rare and mystical creature that originated as part of the Blackblood culture. These creatures are living beings that require a host in order to both survive and exhibit powers. There are currently seven kinjes in existence, each of a different color and granting the hosts different and incomparable abilities.
Media
News
About
We are a collaborative database for The CW series, The Outpost. The format allows everyone to create and edit articles so that together, we can build a complete encyclopedia for fans by fans!
Want to share your knowledge? Sign up for a free account and start editing today!
Getting Started
Want to start editing or join the community but don't know how? Here are helpful links.
You can also be part of the larger Fandom family of communities. Visit Fandom's Community Central
Twitter